Do You Know Where the Money Is?
Wow.  We've just had 3 1/2 days in the office with all of our Field Reps, strategising and discussing ideas and setting goals for the next 12-15 months.  There were so many great ideas, and a renewed focus of what we need to do to be successful as a franchise company. Yet for all of the many great ideas and new directions that we will be proposing for the near future, there was one...
Call Me Crazy, But.....
OK so this one is a bit of a light-hearted diversion from my usual ramblings.  But in the last few weeks I have found myself spending more time than is normal for a 35 year old man watching Dora the Explorer.  Usually (but not exclusively) with my eldest daughter next to me. It got me wondering: are Dora the Explorer's parents actually a highly organised and extremely well financed Mexican...
What Do You Stand For?
Let me preface what I'm about to say next by saying this first: I am not a political commentator and I'm not going to infuse my political views into this post, subliminally or otherwise.  But we can't escape the political landscape as it unfolds in front of us during this election campaign. Much has been written (by people much smarter than me) about the lack of conviction being...
Two Ears and One Mouth
Almost all sales people have heard the expression that "we have two ears and one mouth - and we should use them in that proportion." Yet recently I have been finding myself stuck in endless meetings, or on endless phone calls, with someone new trying to sell me something different (and often after I have initiated the contact), who doesn't bother to stop and ask me questions...
What DO You Know, What DON'T You Know?
I was doing some analysis with one of my stores recently and showed him a chart of how his store's sales have progressed over the almost 5 years that he has been in business.  He looked at the chart and was amazed that his sales had been charted in such a way for all that time. It got me thinking: how many franchisees would be able to provide something similar if I walked into their store...
Who Are Your 'Alliances?'
I said I wouldn't do it again this year, but once again, I'm hooked.  Somehow The Biggest Loser timeslot fits right into that in-between moment when we're getting our daughter ready for bed, and TBL is on in the background. Channel 10 have taken last year's concept of 'The Alliance' and really run with it in 2010, making it a cornerstone of the program.  It got...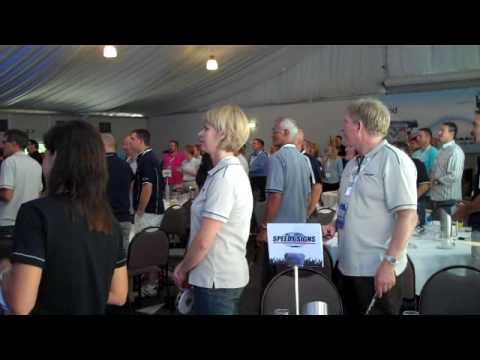 Gadgets or Old Fashioned Sales?
I was reminded recently that, as far as sales goes, new technologies (gadgets) don't necessarily always mean that sales will get better.  It just means they make your life easier. Ray Titus reminded me that while we now have email, Facebook, forums, videos, wesbites and the like, some irrefutable things about sales never change. People buy from other people that they know and like.  And...
1 tag
What's Your EXPO Plan?
So UFG-ers, Australasian EXPO 2010 is less than 4 weeks away.  While the Corporate guys are resembling ducks on a pond (calm on top, scrambling furiously below), have you started to put any plans together for this year's event? Such as: What are the 3 biggest things holding my business back at the moment and how do I find out how I fix them? Which 5 franchisees from other states should I...
Something New, or Faster Horses?
I was just reminded recently of the quote by Henry Ford, who said (and I'm paraphrasing): "If I had asked people what they wanted, they would have said faster horses." There was a time in marketing when manufacturers would make something, then work out how to sell it to the market.  Over time that evolved into focus groups and market research - so that newer manufacturers would...
Are You Marketing Your Hardest?
It seems everyone is (rightly) more confident going into 2010 than they were at the corresponding point 12 months ago.  We're all excited that this year is going to be our biggest year ever.  If the last quarter of 2009 is anything to go by, then things are looking very good. But success doesn't come automatically, and we can't all assume that the economic wave is going to pick...
Here's Some of My Goals for 2010 - What Are Yours?
Firstly, Happy New Year to everyone reading this.  I hope you all had a great break (some of you might still be on it!) and took advantage of some time away from work to refresh and gear up for this year. Anyone that's been to UFG's Training School (sorry, the Center for Entrepreneurial Excellence!) will know that we're a company that is very strong on goals.  I'm not...
Books Worth Reading Over the XMAS Break
The sweet crackle of sausages on the barbeque.  The first delivery about to be bowled in the Boxing Day Test.  The beaches heaving with people looking to cool off. Welcome to summer in Australia. Most, if not all of our UFG franchisees will be taking a well-deserved break for at least the next 10 days, some not returning until January 11th.  What are you doing to 'sharpen the saw'...
How Can I Help You?
I was inspired to write this following on from an OSCAR post by one of my colleagues, Matt Segall.  Matt is one of the best guys in the Home Office - always responsive, always proactive, he gets things done. His post brought to light that we don't pat our franchisees on the back enough.  Was 2009 tough?  Absolutely.  We got through here in Australia less damaged than our colleagues in other...